FORENSIC CAPTURE APPLIANCES FOR AD-HOC THREAT HUNTING, INCIDENT RESPONSE & TROUBLESHOOTING
CyberPro appliances combine the versatile power of the Packet Continuum software architecture with a unique compact workstation. They are the perfect tools for today's field technicians, IT/InfoSec specialists, and network engineers whose mission is to keep modern IP networks up and running – and fully protected.
The Packet Continuum security architecture integrated into CyberPro addresses critical elements inherent to a comprehensive incident response plan (IRP) for the detection of and response to a security event in a way that limits damage and reduces recovery time and costs. CyberPro offers lossless packet capture, fast query retrieval, IDS alerting and a real-time Log Investigator.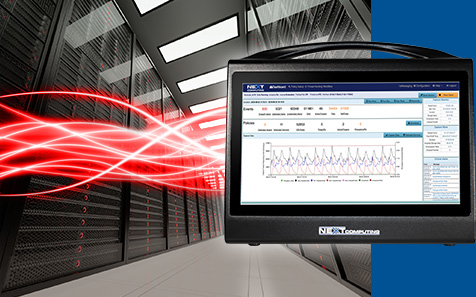 Cyberpro Offers
ADVANCED POLICY-DRIVEN THREAT-HUNTING

REAL-TIME ALERTING/DETECTION (STANDARDS-BASED)

LOSSLESS PACKET CAPTURE

FORENSIC DATA ENRICHMENT TOOLS
Our Hardware Technology Enables
HIGH PERFORMANCE (EG. LOSSLESS PCAP W REAL-TIME POLICY ALERTING)

COST-EFFICIENT / PORTABLE PLATFORMS

Massive Scale
CyberPro appliances offer high-speed forensic capture in a unique, impossibly small portable form factor. This makes them ideal for multiple cybersecurity use cases that require onsite response, analysis and mitigation.
An end user can incorporate data from any third party threat detection system for a holistic security investigation. Cybersecurity resellers and integrators who represent other vendors and tools that are complimentary can add to their existing infrastructure for a complete cybersecurity solution package for their clients.
CyberPro's quick, simplified workflow features also cut costs to open up the security budget for additional tools necessary for an absolute cybersecurity plan.
Grab these compact systems, arrive on-site, plug into the network without disrupting IT operations, and get productive fast!